The Turner prize show: voices, videos and erotic tickling sticks
Has the Turner prize lost its power to shock? No – thanks to James Richards's sphincter* shots. But it's Tris Vonna-Michell's spellbinding spoken-word travelogues that deserve to win
[名]解剖括約筋.
sphincter
Line breaks:

sphinc|ter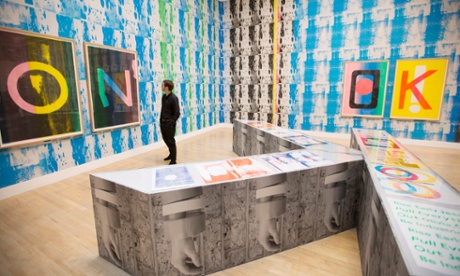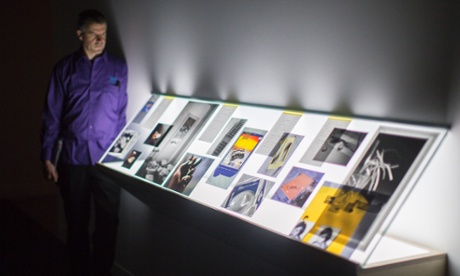 All this and a lot more information comes over in fast, ritualistic, cyclic sentences, as Vonna-Michell tells of his search for answers. The search leads to a room where we hear Vonna-Michell's voice making various pronouncements: "Van Gogh says to Theo in one of his letters: I want to paint solitude"; "I used to be a vegan, now I'm a vegetarian." Vonna-Michell has a lovely voice. The images in his films – the other tells of a doomed trip to Berlin in search of his mother's childhood memories – are not important. It is the recorded voice that holds you. He is not, in fact, a film-maker. He is a spoken-word performance artist, usually telling his tangled, rapid, image-packed stories live. Obviously, in the Turner you need to show something, so he's made these films.
What comes through is that voice, which is funny, engaging and capable of holding your full attention. Vonna-Michell is doing a kind of performance poetry. It's quietly magnetic even though all you have is his voice and a sequence of images. Of course, he never does find out why he was born in Southend-on-Sea. By the time he tracks down Chopin, who died in Norfolk in 2008, the eggs he bought as a gift are ruined.Vonna-Michell is a true original and I kept coming back to his room with a deepening pleasure. There are no false notes in his installation. It is beautiful.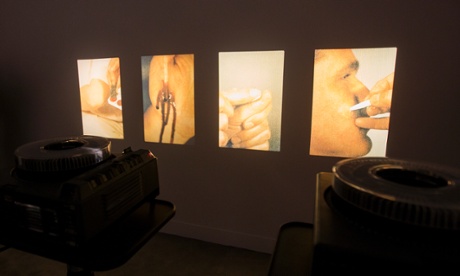 This is not, however, a vintage Turner year. The other two artists on the shortlist are not worthy of being there. What happened? Has the pool of British art, after 30 years of the Turner, got too small to produce four decent young artists? Or are the judges unable to recognise mediocrity when they see it?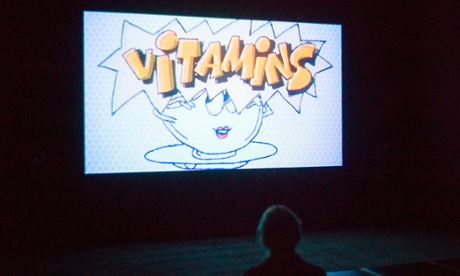 And yet. Maybe this is a great Turner prize after all, for it juxtaposes such radically different models of what art can be now. Glib reports will say this is a Turner dominated by video, but it's just a medium, and the uses these artists put it to contrast wildly. For Richards, art is an arrow of desire. For Campbell, it is a theoretical weapon.
It is Vonna-Michell who deserves the Turner when the winner is announced in December. For him, video is just a way of getting at something more elusive and magical: the mystery of live performance. Of the four, he's the only one whose artistic personality shines through. He seems to have found a highly imaginative way of being in the world. You feel he is an artist when he's on the loo, as much as he is when he gets up to perform. At the end of his film, he even thanks the audience for listening – what a charmer. The winner of the Turner prize, at least as far as I'm concerned, is the human voice.
• The Turner Prize is at Tate Britain, London SW1, until 4 January.