http://www.bbc.com/news/magazine-35352595
The bright red work of art (and 40 others) now protected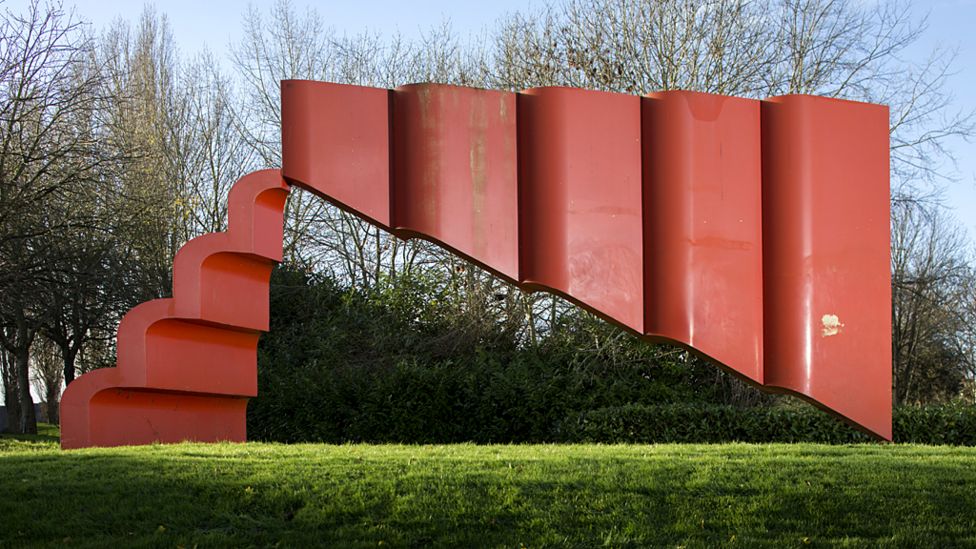 They were designed to bring public spaces back to life after World War Two - it was art for everyone. Now dozens of post-war sculptures are being given listed status.
The bright red, welded steel structure above - at Milton Keynes in Buckinghamshire - appears to defy gravity and the rules of balance.
It was created in 1970 by Bernard Schottlander. He fled Nazi Germany in 1939 for Leeds, where he worked in a factory as a welder while attending evening classes in sculpture.
Working with
Historic England
, the government has now given his sculpture added protection.
Scroll down and see the 40 other artworks granted Grade II or Grade II* status across England.